You started your small business, blog or online business, but dont' know how to get the word out? Or you just don't want to pay for advertising because it's not in your budget? 
You just came to right place because I have some Good news for you. 
After searching through google and all the popular social media platforms, I found at least 5 free ways to advertise your small business.
I've had this blog for over a year now and I actually did not want to advertise until I had enough content. I still feel like the amount of posts is not much, but I wanted at least 7-10 blog posts before I did.
Honestly, I started this blog as a side hustle, combining my passion for writing, designs, travel and wanting a passive income lifestyle.
A month ago, I left my corporate job (finance dept) of 5 1/2 years and decided to go full time on my blog journeyadventure.org and my design site at aj7screative.com.
It was tough for me to promote my websites out there to the world, not knowing what type of feedback I would get from other people, but I was surprised by the positive comments others left me, the number of page views and decided to keep on going.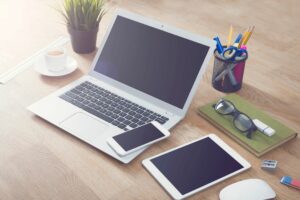 The top 5 places to get free advertising and where I actually do promote to are:
Pinterest :I love Pinterest, if theres an app I can't live without it this would be it.
Facebook groups: There is definitely power in a Facebook group. My favorite group that I recently joined is filled with 250k+ women entrepreneurs. 
Instagram – I currently have a personal account and also 1 business account each for all the websites I manage. I decided to focus on a theme for my blog's Instagram account site and I'm getting new organic followers everyday. 
Comment on other blogs: I read a lot of blogs because they have valuable content that is relevant to the online businesses I'm building. I try to comment on each one but I read so many post per day and I tend to forget. 
Your own Facebook personal account and or business page: You would have to create stand out visual pictures to have some click like, share and eventually go to your page or website. Another great tip is to tag someone on your list with lots of friends.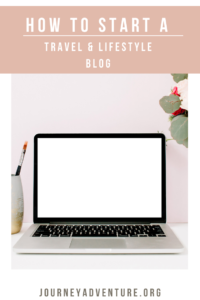 Some other places that would also be : 
I choose those top 5 places because they all currently work for me and my online business when I promote my sites and products.
Now you must be wondering how do I get their attention? 
I will list 3 for now. As I continue to build my online business, I will add more tips to a future blog post.
I create a graphic design AD with a similar design to my site or style and type in a catchy title like free or how to make money online. 
I ensure my home page and navigation bar are valid and organized by photo and text. I like to balance them out.
Hashtags that are relevant to my website/online business. Tip: 30 hashtags for Instagram and link to your Facebook page. I tend to limit 5-7 on Pinterest. 
If you are interested for more tips, subscribe to our monthly newsletter.