Most photographers are visual artists and express their creativity through photos rather than writing.
A website and a gallery of your artwork may not be enough to have someone book you for a session. Having a blog on your website will increase your chances because you  are telling your potential clients that you are an expert and a professional in your industry. When you provide valued content it gives more trust to that person viewing your site.
Why you should have a blog for your photography website?

You can provide inspiration to aspiring photographers who are just starting out or you're a professional photographer looking to build your business, .

Photography is an evergreen topic so you and photographers can always improve your skills with blog posts on photography techniques, software tips and tutorials.

A blog on your photography website is a resource for photographers that can help you with your photography business.

You can network with other photographer bloggers. You will want to get to know other photographers because you want to be in contact with people who have the same interests and profession.

As a travel and lifestyle blogger for journeyadventure.org I also created aj7screative.com with my oldest daughter, Angel as our stock photo and graphic design site but not only to showcase our artwork but to provide valued content. I love writing as much as I love taking photos and designing.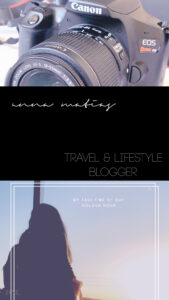 If you're a photographer and or creative entrepreneur you can benefit from these blog post ideas. Whenever you have writer's block or need more ideas to write in your blog.
Photography Blog Ideas:
Best Cameras for Travel
Finding the Perfect Location for Your Shoot
DSLR Camera tips and tricks
Tips for Making a Photoshoot with Children Easier
How to Edit your Photos on your Smartphone
Alternatives to Displaying Your Photos
Where to Print your Professional Photos
Unique Photo Session Ideas You're Going to Love
How to Choose a Camera for your Photography Business
How to Choose a Professional Photographer
Studio vs. Outdoor Photoshoot 
Why Your Photographer Loves What They Do
Questions You Should Be Asking Your Photographer
Family Portrait Outfit Ideas
Tips for Gorgeous Outdoor Photos
What to Wear to your Photo Session
Photoshoot Locations in your area
How to Prepare for a Photo Session with Your Pet
Tips to Prepare for Your Maternity Photo Session
Why You Need a Mommy and Me Photo Session
Creative Gender Reveal Photoshoot Ideas
A Guide to a Headshot Session
How to do Flat Lay Photography
Why You Should Hire a Professional Photographer
Where to Find Photographers in your Area
Tips for Photographing Your Kids
How much to Charge for your Photography Services
Daddy and Me Photo Session Ideas
Creative Family Photo Session Ideas
Get Creative with Your Portrait Session
Like this post? Want more posts like these?
Subscribe to our monthly newsletter